Global Reach
Alumni and faculty use CAES as a launchpad to impactful work worldwide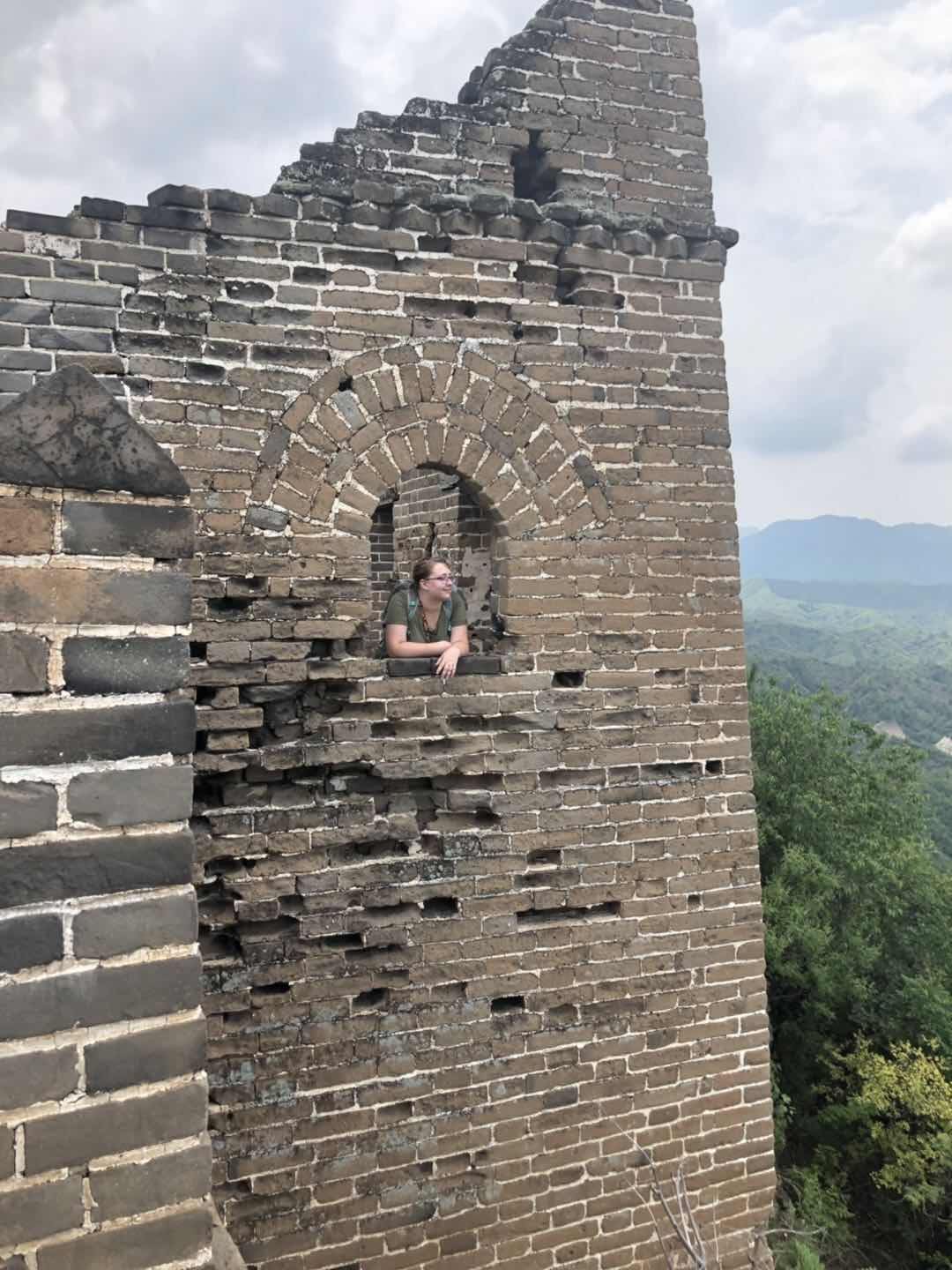 Influence on the
WORLD
With researchers working on projects in 33 countries, global partnerships with institutions in 29 countries, and students participating in exchange and study abroad programs in Europe, Central and South America, Africa, and Asia, CAES is building its reputation around world.
By Allison Salerno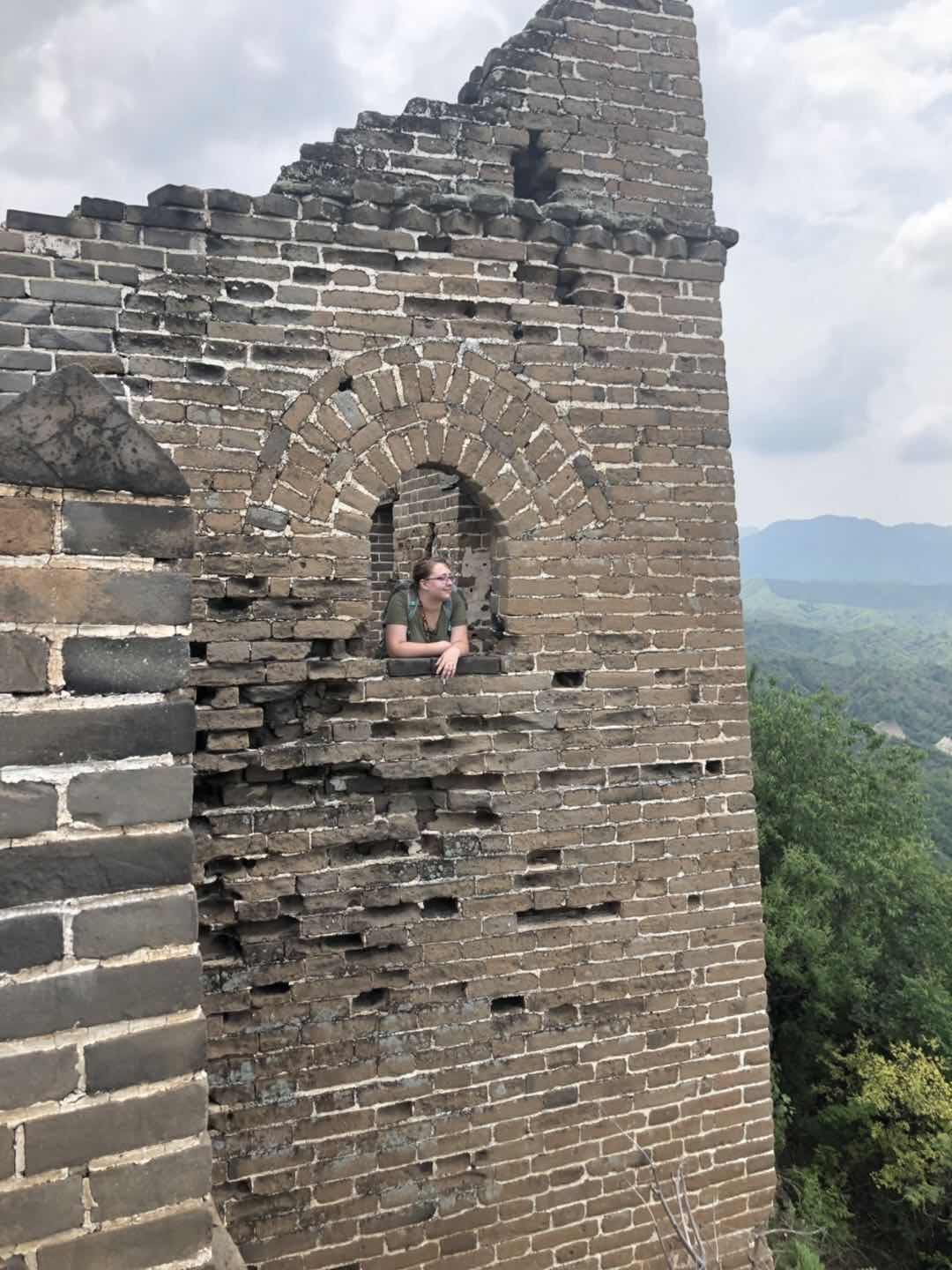 From Kigali, Rwanda, to Padova, Italy, the College of Agricultural and Environmental Sciences launches its alumni into global careers. Alumni are using the skills and knowledge gained at the University of Georgia to help farmers grow food in areas of drought and to broker trade agreements with developing nations, and students at CAES are eager to discover their own international paths.
The daughter of a pecan farmer from Albany, Georgia, Leslie Marbury (BSA – Environmental Economics and Management, '98; MS – Agriculture and Natural Resource Economics and Policy, '04) now lives and works 7,000 miles away, serving as the mission director in Rwanda for the U.S. Agency for International Development (USAID).
She oversees 80 employees and more than $140 million in support, including one project that is helping hundreds of Rwandan families learn to raise fast-growing broiler chickens in an effort to improve both the economic outlook and nutrition for rural farmers in the east African nation.
In the more than two decades since Marbury studied agriculture at UGA, her work has taken her across the globe — to Morocco and Ghana during her UGA years and then on to South Africa, Honduras, Bolivia and Burma as a career member of the Foreign Service with USAID.
"In every country I have lived in, there were challenges around increasing agricultural productivity and connecting farmers to markets, which is something U.S. universities and private sector experience can help with," she said.
Marbury is one of many CAES alumni working around the globe, and current CAES students are following their examples, studying and interning abroad, and learning firsthand about agriculture's role in housing, clothing and feeding people in every country.
Marbury's international experiences began during her senior year at CAES, when she spent a couple of months in Meknes, Morocco, studying the biodiversity of grains while earning a certificate in international agriculture.
"The beauty of it was that, while faculty wanted help in the lab, they also got you out to the field," leading Marbury to travel to farms across Morocco. It was her first travel beyond North America and Europe. "This was a big eye-opening experience. They were the most welcoming people I'd ever met," she said.
Marbury was struck by "the kindness and the sophistication and the cultural richness of Morocco and the way they were looking after their agricultural resources. You kind of realized there are a lot more complexities to economics. It was very different from people who grew up in places like Albany, Georgia."
Upon her return, conversations with Edward Kanemasu, then director of the CAES Office of Global Programs, led to Marbury piloting a master's program that combined coursework at UGA with a two-year stint with the Peace Corps in Ghana. Upon graduating, Marbury applied to become a Foreign Service officer with USAID.
"They did a great job of preparing people to think about what the needs are in countries and how you can have an impact," Marbury said of faculty and staff in global programs at CAES.
For senior food science major Virginia Childs, a peanut allergy prompted a career path. Growing up, Childs typically couldn't eat baked goods at parties and potlucks because of her allergy, so she and her mom would bake treats themselves in the family's Dunwoody, Georgia, kitchen. All that time mixing and stirring and baking gave Childs a passion for food science.
"I just fell in love with it," said Childs, whose experiences at CAES have opened her eyes to the possibility of an international career. She spent the spring semester of her junior year at the National University of Singapore, traveled to Hong Kong, Macau and Japan after that, and then worked in a food science lab at Shanghai Jiao Tong University, a major research university in Shanghai.
Previously Childs had only been out of North America once, for a high school orchestra trip to Salzburg, Austria. She chose to study in Asia because she wanted to explore another corner of the planet. "I wanted more differences," Childs said. "I like the newness of it." Experiencing a culture so different from her own sparked Childs' desire to work internationally.
"I believe really strongly that everyone should have access to good food and safe food. And that's not true for millions, if not billions, of people," she said. "It's a situation that is only going to get worse with population growth and climate change. I really hope that at the end of my life we will see lower rates of malnutrition globally and that more people have access to food they need. I hope I am lucky enough to get in the right position to contribute to that."
For four summers after graduating from CAES, Lee Gross (BSA – Environmental Economics and Management, '04) lived and worked for the U.S. Forest Service in the Bob Marshall Wilderness in northwest Montana. His job was to clear trails of debris and to build new trails using no mechanized tools, just crosscut saws and axes, so that hikers, hunters and fishers could enjoy the backcountry. He worked and lived off the grid without electricity, and his food was hauled in by horse and mule.
Now Gross spends most of his time in the U.S. Department of Agriculture offices on the National Mall in Washington, D.C., but he still travels to other countries on behalf of the agency, working with foreign governments on agricultural trade issues. In the first eight months of 2019, he'd already been to Ethiopia, Niger, Switzerland and Guatemala as an international program specialist and team lead for the Food Safety Network, a U.S. government interagency partnership between the USDA, USAID and the Food and Drug Administration (FDA) to build food safety capacity worldwide.
"My interest in agriculture is really based on the interconnection between environmental conservation and agriculture as the principal land use on the planet. My heart is as a conservationist," said Gross, who grew up in Kennesaw, Georgia, and worked for a number of conservation and biodiversity nonprofits before landing the job with the USDA Foreign Agricultural Service.
A defining experience for Gross was a senior-year trip to coffee and potato farms in Ecuador with the CAES Office of Global Programs. Vicki Collins McMaken, then program coordinator and now associate director of the Office of Global Programs, and former director Edward Kanemasu, encouraged Gross to travel there as part of the International Agriculture Certificate program.
"It really switched my view to an international perspective," said Gross, who is proficient in Spanish. "I came to understand that poor farmers essentially are having to make daily tradeoffs between protecting the environment and making a living in agriculture."
Since that semester, Gross has traveled extensively in his career, working in approximately 30 different countries on market-oriented technical assistance projects. "It changed the trajectory of my life," he said.
A self-described "Georgia boy through and through," Brendan Fatzinger (BSA – Horticulture, '17) has been fascinated by the idea of agriculture in space since childhood. And he's still interested in how crops grow under harsh conditions, such as extreme temperatures or in places plagued by pollution. Homeschooled until college, Fatzinger grew up in Jackson County, Georgia, just north of Athens. Now he is at the University of Padova in Italy, earning a dual graduate degree in crop and soil sciences from CAES and sustainable agriculture from the University of Padova, one of the world's oldest universities and a UGA partner institution.
Prior to his time in Padova, Fatzinger had only ventured out of the U.S. twice, once for a family vacation in Canada and again for a church mission trip in Mexico City. Now he's working on his master's thesis, "Leveraging Native Soil Microorganisms to Sustainably Boost Soil Health and Nutrient Levels in Row Crop Tissue."
"One of my favorite parts about coming here is that the University of Padova is actually a destination for students from all over the world," with classmates from China, Iraq and Europe, he said. "Agriculture is really such a global thing. Every people group depends on it because everyone has to eat, wear clothing and live in a home."
Researching how best to feed, house and clothe people, Fatzinger said, is "one of the most basic ways to help humanity. I don't have aspirations to benefit all of humankind, but when you dedicate your life to something, you want to be able to leave some sort of benefit."
As a student teacher in a high school agriscience program, Emily Urban (MAEE – Agricultural and Environmental Education, '16) attended the 2014 National FFA Convention in Louisville, Kentucky, where she connected with a retired UGA professor at a publishing booth and mentioned she wanted to earn a master's degree in international agriculture.
That connection led to others and, eventually, to meeting CAES Professor Maria Navarro, then with the Department of Agricultural Leadership, Education and Communication (ALEC). Urban came to UGA the following year and counts Navarro among her mentors.
"I've been passionate about figuring out what my role might be in helping address the world's food security challenges, particularly in light of sustainability," said Urban, who grew up on a small row crop and hay farm outside Reading, Pennsylvania, where her father also raised goats and sold hay. "Particularly at UGA, I had a lot of international experiences — both on campus and off campus — that opened my eyes to global agriculture."
While at CAES, Urban worked with the Feed the Future Innovation Lab for Peanut with director David Hoisington, spent three months in Mozambique interviewing smallholder farmers on topics related to the peanut value chain, and led a student tour to Romania.
Urban spent the past three years as program administrator with the Smith Center for International Sustainable Agriculture at the University of Tennessee Institute of Agriculture, a job that took her to Rwanda nine times in two and a half years to coordinate the efforts of the African Sustainable Agriculture Project, a USAID- and private foundation-funded broiler chicken project for smallholder farmers.
This summer, Urban began a doctoral program in Soil and Crop Sciences at Cornell University with a focus in international cropping systems. One day, she'd like to be a professor, splitting her days between teaching, research and extension services.
"It's not necessarily about where you travel that matters," Urban said. "The best thing about this work is the relationships and the people."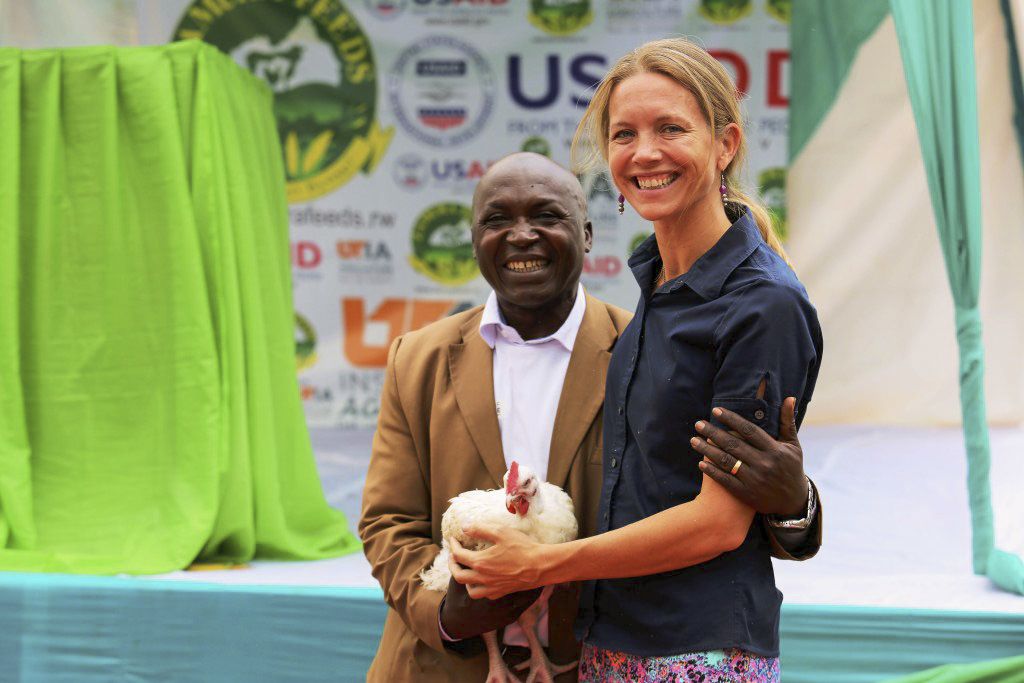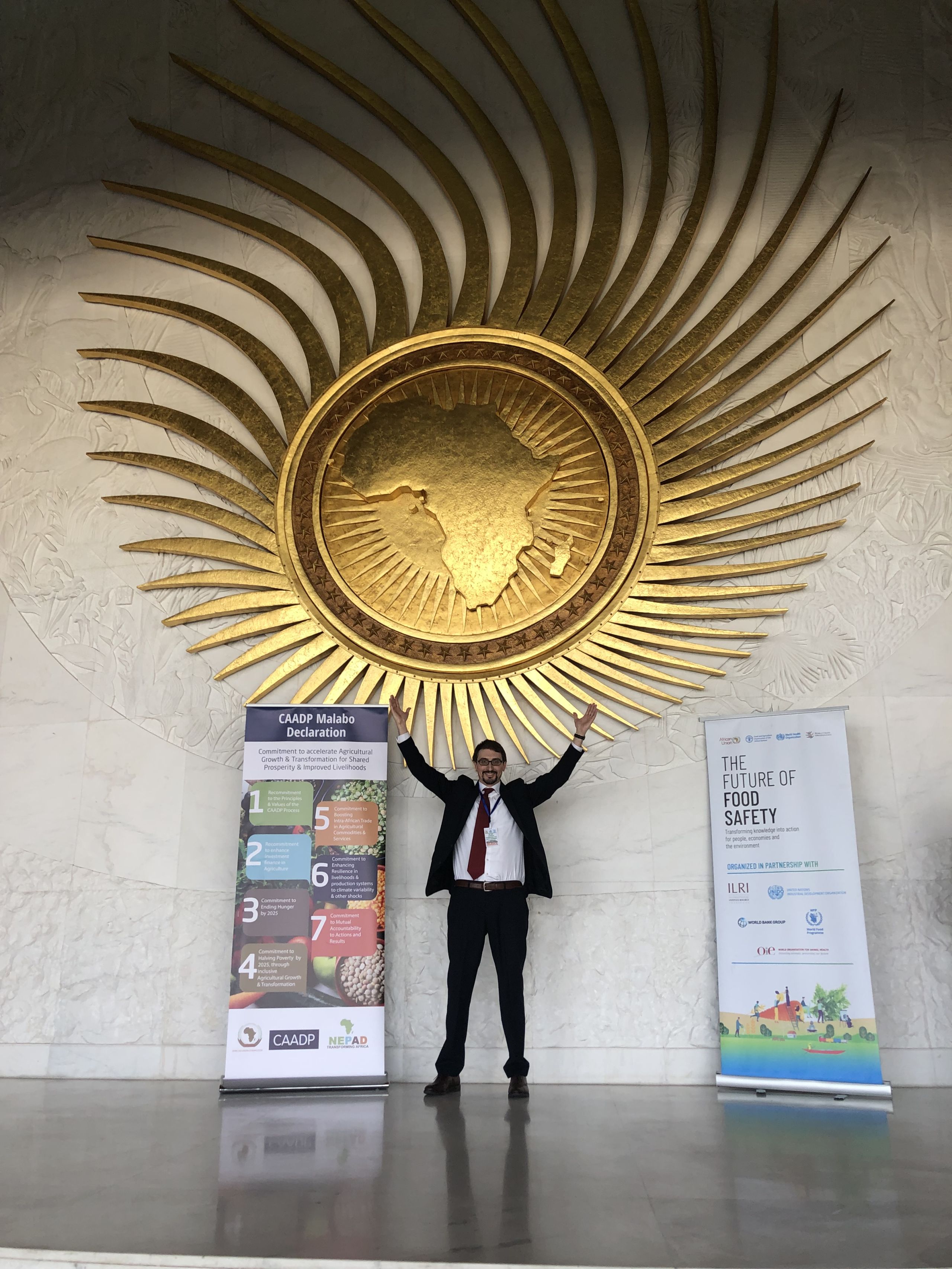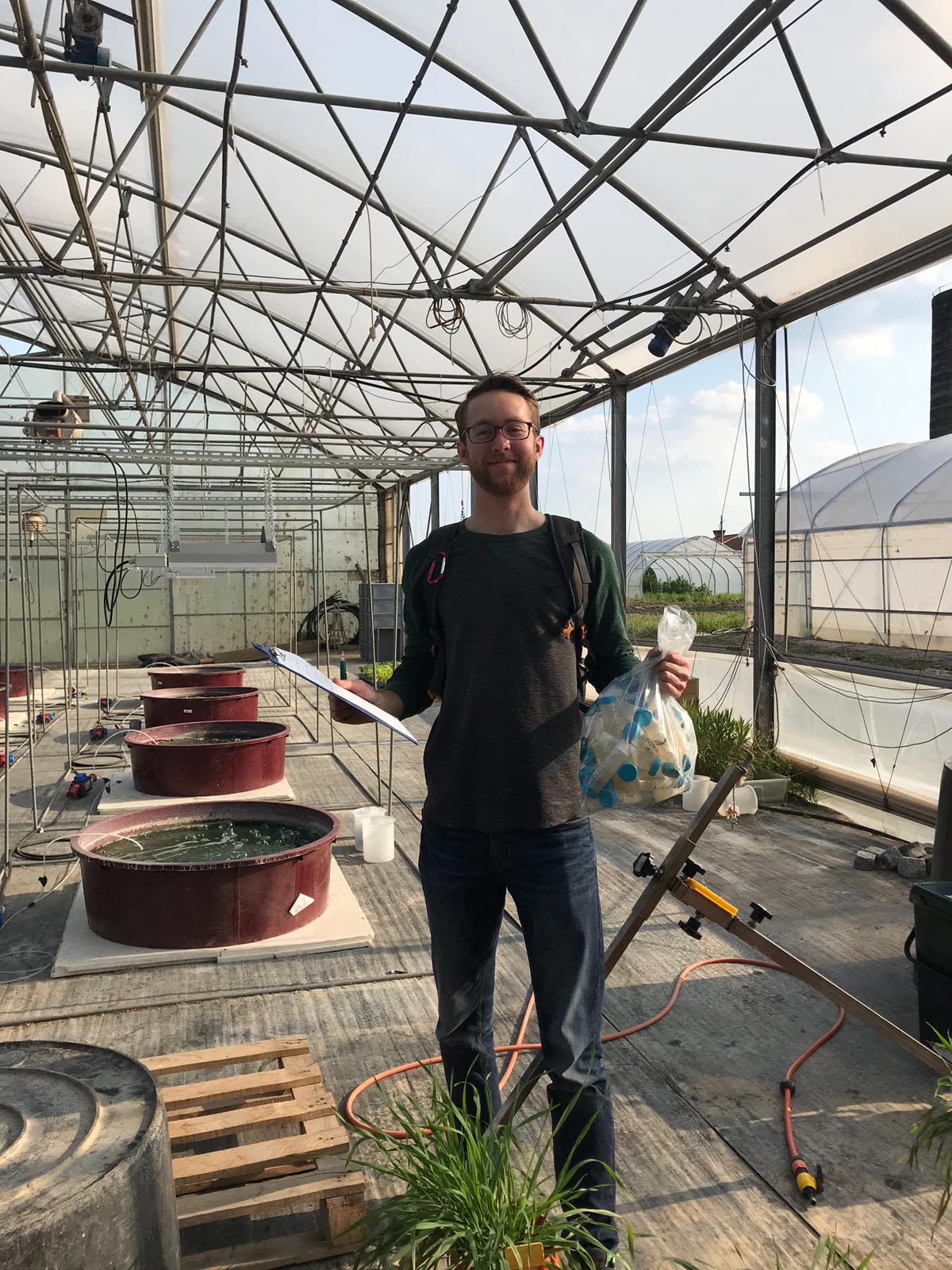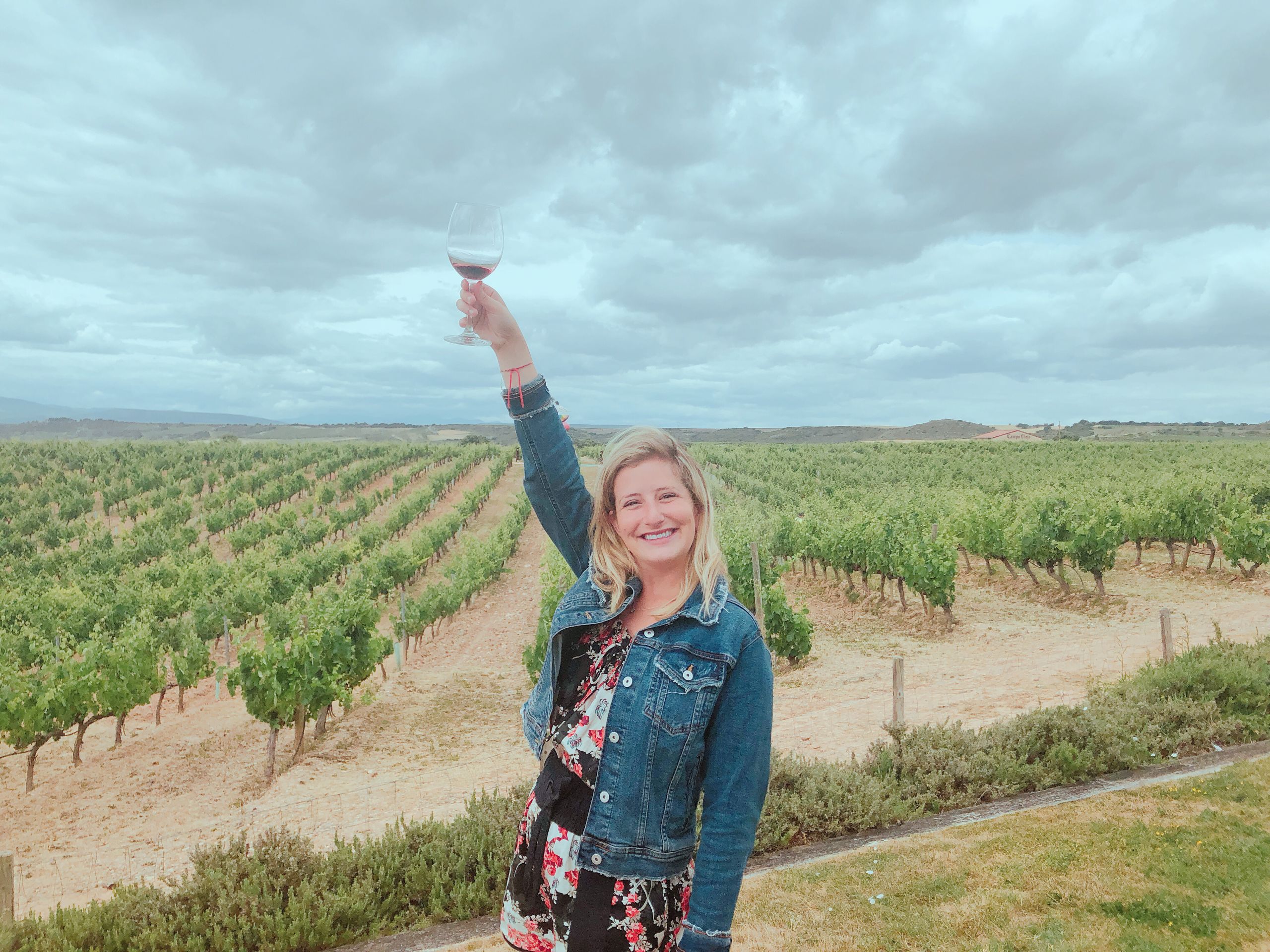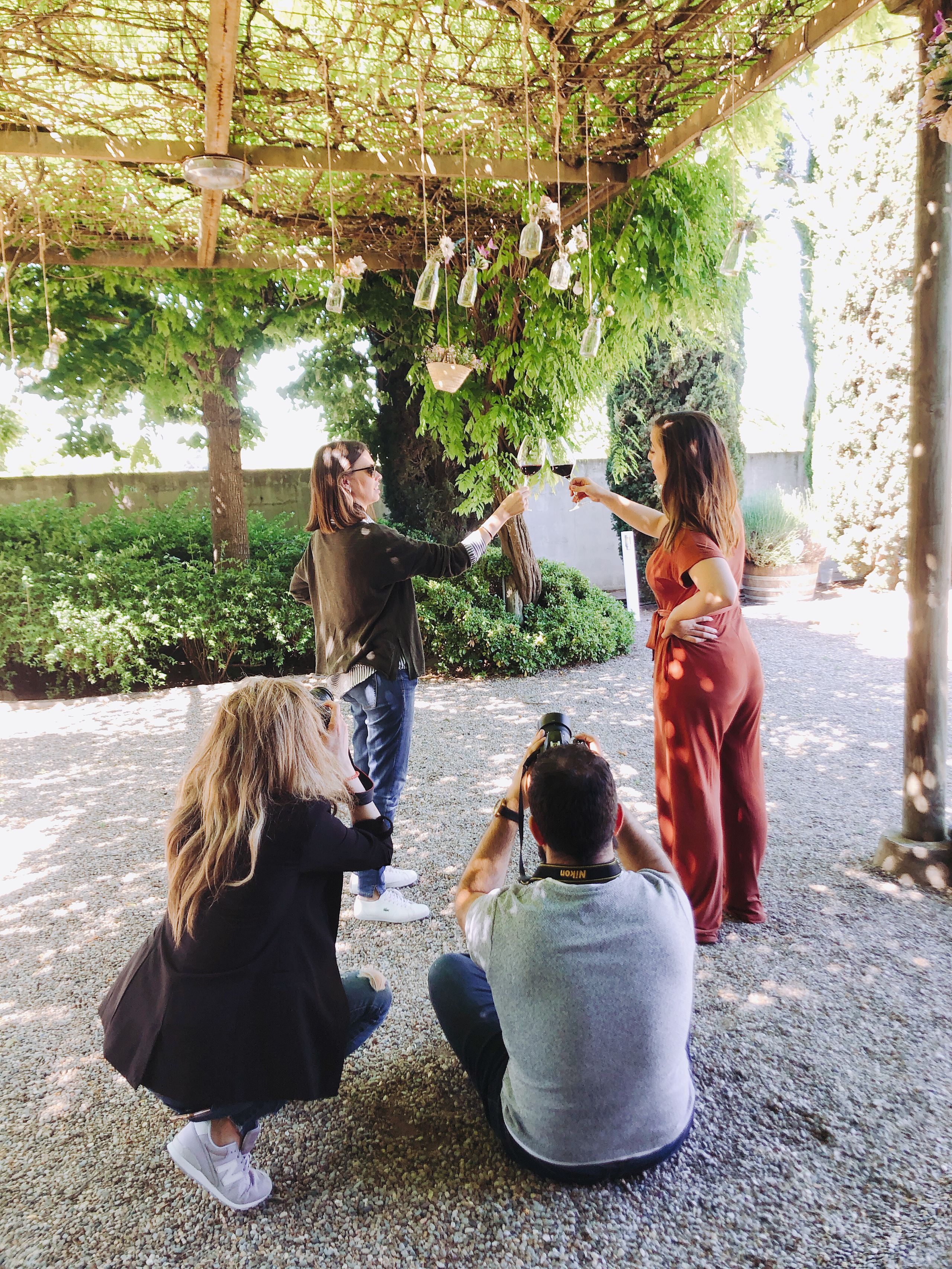 SALUDOS A ESPAÑA
The daughter of a grain merchandiser, Ella Bickley grew up in Macon, Georgia. This past summer, the agricultural communications major spent two months in northern Spain, taking classes and interning for a governmental marketing firm promoting Spanish wine.
Bickley chose the Aragon region of Spain specifically because it attracts so few American tourists. "I wanted to be challenged to speak the language and I didn't want to be surrounded by Americans all the time," said Bickley, who lived with a host family who spoke only Spanish. "This internship opened my eyes to the possibilities of careers outside of the United States. I think that it would be hard to move that far from my friends and family, but at the same time, this summer was such an incredible experience. I learned so much in such a short amount of time."
-By Allison Salerno
FACULTY RESEARCH AROUND THE WORLD
Faculty, researchers and students at CAES conduct research in dozens of locations globally, collaborating with experts at academic and research institutions worldwide.
To see where our researchers are working and how their work is shaping the world, visit caes.uga.edu/global-map.
Compiled by Maria M. Lameiras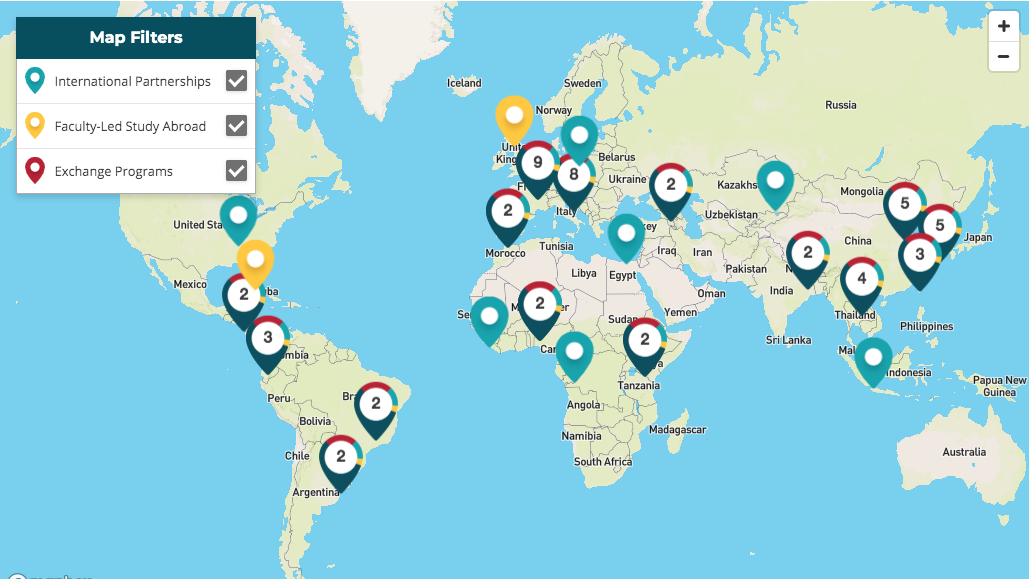 AFRICA
ELLEN MCCULLOUGH, DEPARTMENT OF CROP AND SOIL SCIENCES
With a doctorate in applied economics and management from Cornell University and experience working on agricultural development with the Bill and Melinda Gates Foundation and the United Nations Food and Agricultural Organization, Ellen McCullough's work on economic transition in developing countries is informed by a wealth of practical knowledge. An assistant professor of  agricultural and applied economics at CAES, McCullough is studying how changes in agricultural operations in developing countries — both through operational consolidation of larger farms and the utilization of mechanization, better tools and improved agricultural inputs on smallholder farms — can disrupt the employment and labor markets in both rural and urban areas.
In another research project with Chen Zhen, an associate professor of applied economics at CAES, McCullough is modeling changing consumer diets and consumption patterns in six African countries — Nigeria, Tanzania, Malawi, Ethiopia, Uganda and Niger — with the goal of incorporating those preferences into policy management decisions that set priorities and recommendations for agriculture. "If we want to make people's diets a better quality, we have to help policymakers understand consumer demand and how to use that information in prioritizing agricultural decisions," McCullough said.
DAVID BERTIOLI AND SORAYA LEAL-BERTIOLI, CENTER FOR APPLIED GENETIC TECHNOLOGIES
CAES Professor David Bertioli is working with Senegalese researchers to introduce the genetic traits of wild peanut into cultivated peanut in west Africa, a strategy that previously produced six new varieties in Senegal with higher yield, more plant mass and larger seeds. At the same time, CAES Senior Research Scientist Soraya Leal-Bertioli is focused on incorporating genetic strengths of ancestor plants to fight groundnut rosette disease (GRD), a peanut nemesis across Africa. The lines developed in the U.S. and Senegal will be tested in Uganda — a hot spot for GRD — and crossed with local lines to produce cultivars with higher resistance to GRD and late leaf spot.
INDIA, SOUTHEAST ASIA, THE MIDDLE EAST AND SOUTH AMERICA
MANPREET SINGH, DEPARTMENT OF POULTRY SCIENCE
A professor in the Department of Poultry Science, Manpreet Singh travels across the globe providing food safety-related training both to government food safety agents and to poultry producers and processors in other countries so they can meet the U.S. government's more stringent regulations for food being imported to the U.S. Singh trains producers and processors on U.S. Department of Agriculture standards and policies and the intricacies of the U.S. Food and Drug Administration's (FDA) Food Safety Modernization Act. By providing training to government agency professionals in other countries — such as the Export Council of India — Singh educates manufacturers, producers and consultants in each country who can then offer the training to other stakeholders, rather than depending on U.S. representatives of the FDA and USDA.
CHINA
TODD APPLEGATE, DEPARTMENT OF POULTRY SCIENCE
Responding to consumer and industry trends demanding methods for raising chickens without using antibiotics, Todd Applegate, head of the CAES Department of Poultry Science, travels the world working with researchers to develop new methods for controlling common pathogens in live chickens. In September, Applegate met with researchers at China Agricultural University in Beijing and Sichuan Agricultural University in Chengdu to collaborate on antibiotic-replacement research being conducted in that country to compare challenges, methods, tools and results that have the potential to improve the poultry industry. "The issues we are dealing with are global issues," Applegate said. "By sharing our research and project design, we can examine the questions we are all asking to come up with better approaches to shared challenges."